Ubicuo Studio & 'Tusk', Ana Cabaleiro (photobook for iPad)
---
Date posted: November 26, 2011
Atem Books -Carpaccio Magazine's publishing house- has started a new project: Ubicuo Studio.
Ubicuo Studio is thought as an studio dedicated to research on software philosophy, books in our digital era, digital books – and also dedicated to publish digital books (books for iPad, for instance).
From Ubicuo Studio's website:
Our idea is that every process needs its own unique tools. Every tool requires its own process. Publishing a book for the iPad has nothing to do with publishing a printed book. We got rid of Indesign and we started creating a book using code. We started from scratch.
The first real project published by Ubicuo Studio & Atem Books is a photobook for iPad. Tusk by Ana Cabaleiro, an spanish emerging film photographer who published a fanzine with Atem Books in October 2010 (now sold out). Tusk is now available on the App Store.
Tusk has been designed by Maria Cerezo thinking about all the possibilities that iPads can offer us – the layout and interface takes advantage of all iPad features and, this way, we've been able to go beyond the printed book. We're so excited about the idea of being able to publish music, video, use hypertext on a book – as this gives us more freedom.
In this photobook for iPad you'll find 2 Ana Cabaleiro's series:
Tusk: idyllic landscapes, arid, vast and lonely spaces… // Music background: <3 by Moths.
Fanzine-Diary: Ana Cabaleiro's most intimate and nocturnal side…
Most of the photos published in Tusk are Ana Cabaleiro's unpublished photos.
//// You can find more info here: ubicuostudio.com
Tusk video presentation:
Tusk screenshots: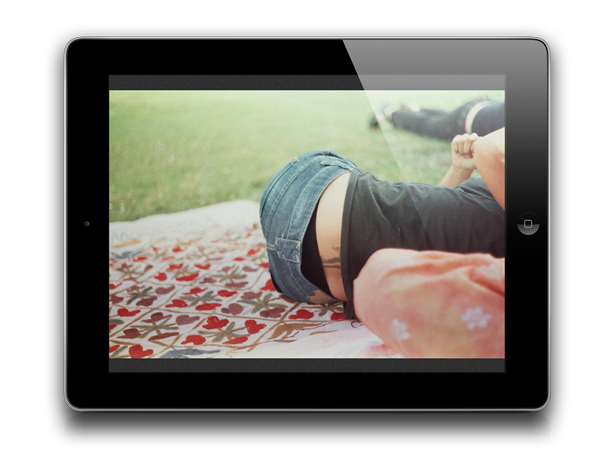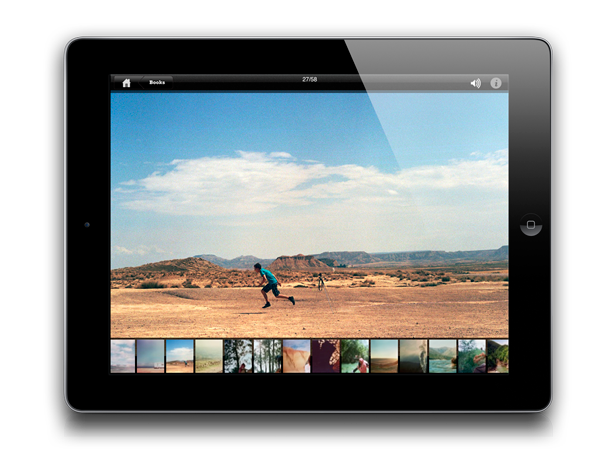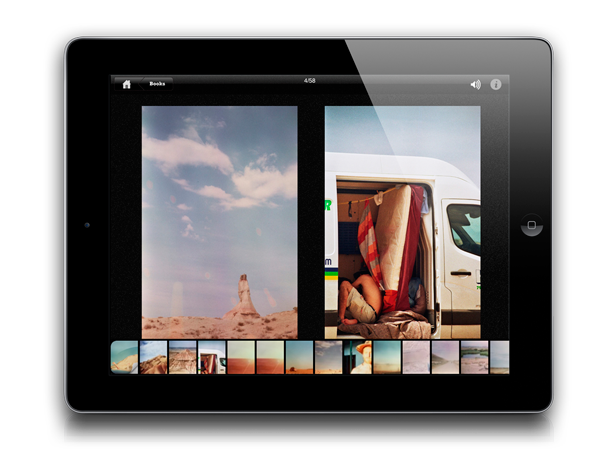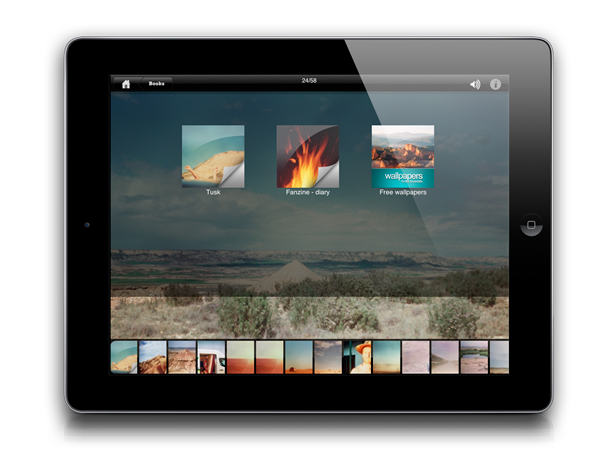 Available on the App Store

---